About Exit Bail Bonds
Meet Stephen L. Grobel

Steve has been providing bail bond services since 1994. Prior to that he spent seven years on active duty with the U. S. Army as a helicopter pilot, paratrooper and attorney.  He retired from the Army Reserve as a Major.
A commercial pilot, Steve is instrument rated in helicopters and airplanes and is a volunteer pilot for Angel Flight and Pilots N Paws.  In addition to travel and flying, he enjoys surfing and is a passionate salt and fresh-water fly fisherman.
Exit Bail and King Grobel have bail agents ready to help you 24 hours a day, every day.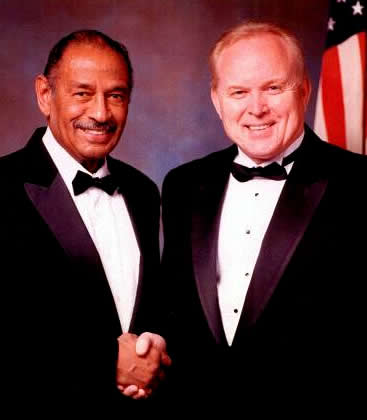 Stephen Grobel with the Honorable Congressman John Conyers, Jr.
Representative John Conyers, Jr., a Detroit Democrat, was re-elected to represent the 14th Congressional District in November of 2010, to his 24th term in the U.S. House of Representatives. The district covers all of Highland Park and Hamtramck, as well as large portions of Detroit, Dearborn and the Downriver communities of Melvindale, Allen Park, Southgate, Riverview, Trenton, Gibraltar and Grosse Ile.
Steve with Dog The Bounty Hunter Duane "DOG" Chapman
Considered the greatest bounty hunter in the world, Duane "Dog" Chapman has made more than 6,000 captures in his 27-year career. This highly intense, charismatic ex-con and born-again Christian is the king of the comebacks. This modern-day hero once served time in a Texas prison. "I am what rehabilitation stands for," Dog says.
Now on the right side of the law, Dog is tireless in his efforts to bring in the bad guys and encourage them to turn their lives around. Over the years, the list of fugitives Dog claims to have either helped catch or single-handedly brought to justice reads like a who's who of America's most wanted, including high-profile rapist and Max Factor heir, Andrew Luster.
Dog credits much of his success to his knack for getting the most out of his informants. "Seventy percent of all my captures happen because some good ol' American has turned them in by giving me information," he says.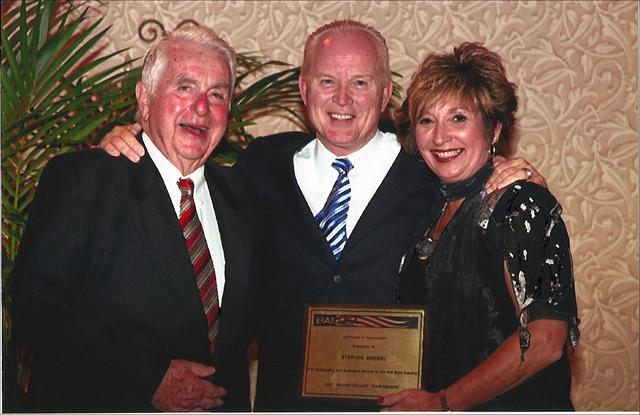 Stephen Grobel with  Harvey Childs and Cheryl Burns of Bail USA.
Bail USA, Inc. is the premier provider of bail bonds in the country and is headquartered in Greenville, Pennsylvania. The company conducts business in 42 states and is the underwriter of choice among bail agents and clients.
As the exclusive underwriter of Seneca Insurance Company since their induction into the market in 1997, we have written millions of dollars of bail bonds in all states that recognize surety bail.
Exit Bail Bonds & King Grobel Bail Bonds
122 East Pembroke Avenue Hampton, Virginia 23669
1-757-761-7931 | 1-757-850-1800 | 1-757-344-0237